Richard Gage, AIA - Speaks 2008
Painful Deceptions by Eric Hufschmid Click Here!
9-11 Truth makes HUGE appearance at Los Angeles Anti-War March
Se Richard Gage, AIA and staff members from AE911Truth
interact with and interview architects and engineers from the convention floor
at the recent AIA Convention in the Nations Capitol. Click here!
Dr. Steven E. Jones About
Fe-0-(K)-Al-Si Red Chipon Boston 9/11 Conference Click here!
Dr Steven Jones Why I Doubt the Official 9/11 Story
The TV136.DL.60.3x4 Video by 911eyewitness.com Click here!
For more information visit the websites below
Wtc7 Animation Click here!

Click here!
The AE911Truth PowerPoint multimedia Slide presentation!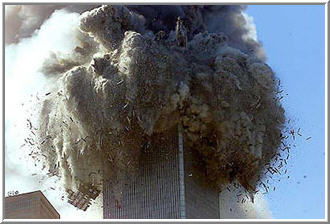 Watch more On Google video!
WTC TwinTower Core Column Animation
Loose Change Final Cut Press Conference
Loose Change 2nd Edition - Svensk Text
9/11 Controlled Demolitions of September 11, 2001
Building Word Trade Center
9/11: A Conspiracy Theory